Changer son mot de passe quand on est connecté en VPN / Change password when VPN connection
Faire la procédure avant l'expiration du mot de passe.
Connexion à votre session

Connexion au VPN (Bien attendre que le VPN soit bien connecté)
Le Logo du VPN doit être VERT.
Changement de mot de passe : appuyer sur CTRL,ALT & SUPPR, et choisissez Modifier son mot de passe. Taper une fois l'ancien mot de passe et deux fois le nouveau selon les normes établis dans votre société.

Verrouiller votre session
il faut bien verrouiller et non déconnecter pour que le VPN reste ouvert
Menu démarrer de Windows, cliquer sur votre nom, puis Verrouiller.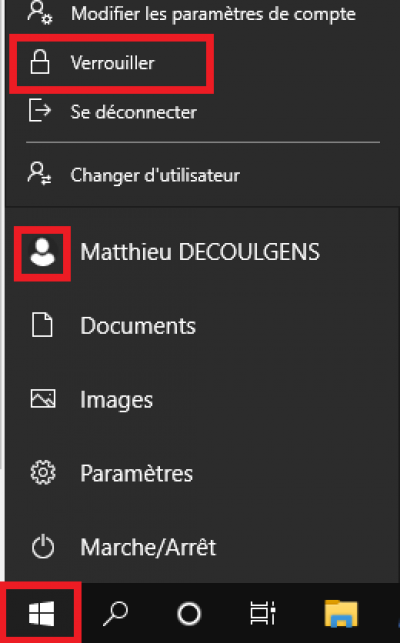 Reconnexion à votre session avec le nouveau mot de passe.
Perform the procedure before the password expires.
Login to your session

Login to VPN (Wait until the VPN is well connected)
The VPN logo must be GREEN.
Change your password : press CTRL,ALT & DEL, and select Change your password. Once time type your old password and set twice your new password according toi the standards of your established in your company.

Lock your session
You must lock and not disconnect so that the VPN remains.
Start Menu of Windows, click on your name, then Lock.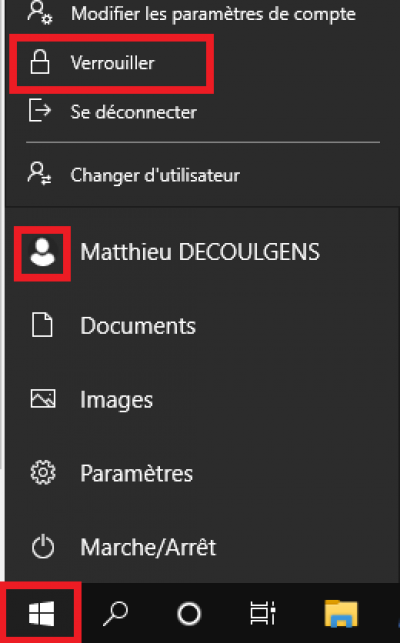 Reconnect to your session with the new password.