Microsoft Office 365 : Configuration de la double authentification
Via l'application Microsoft Authenticator
Il est possible de configurer ses options de double authentification de façon manuelle via le lien suivant : https://aka.ms/mfasetup
L'activation de la double authentification déconnectera toutes les applications connectées, une reconnexion à ces applications sera demandée une fois la configuration terminée
Télécharger l'application
Accepter la collecte d'informations basiques de l'application pour garantir son bon fonctionnement
Choisir Scanner un code QR et passer à l'étape suivante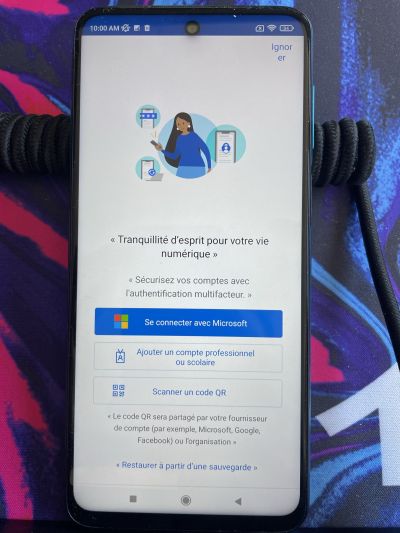 Cliquer sur Next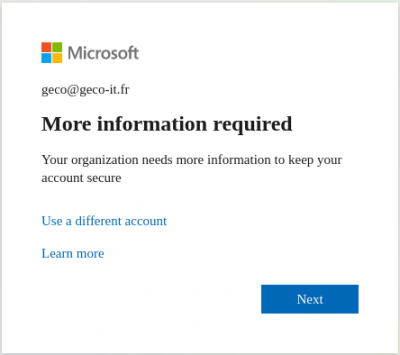 Choisir Mobile App
Sur le premier menu déroulant, la méthode par défaut est via un numéro de téléphone, l'utilisation de l'application Microsoft Authenticator est plus rapide et deviendra potentiellement obligatoire, nous recommandons donc de choisir Mobile App dans le menu déroulant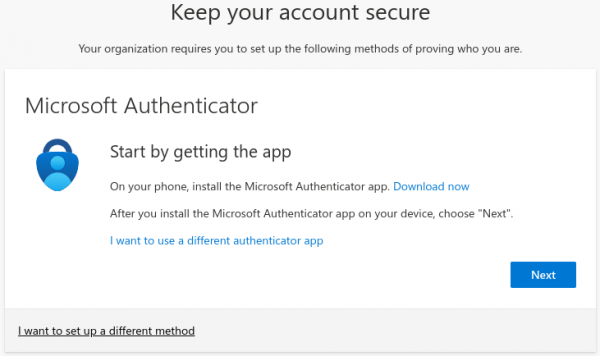 Si vous ne souhaitez pas installer une application sur votre téléphone portable
Choisissez Authentication Phone et rentrez votre numéro, il vous sera ensuite demandé de valider ce numéro de téléphone via un code qui vous sera envoyé par SMS. Un code vous sera envoyé lors de chaque connexion sur un nouvel appareil ou lorsque l'authentification expire. Si vous avez choisi de configurer cette option, vous avez terminé la procèdure.
Choisir Receive notifications for verification puis cliquer sur Setup
afin de simplifier la validation de double authentification pour les prochaines fois, l'application vous demandera simplement d'approuver les connexions.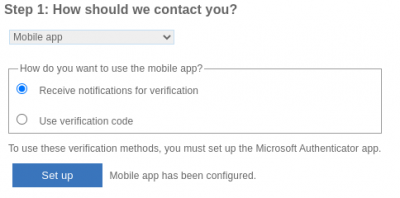 Scanner le code QR
Une nouvelle fenêtre apparaît avec un code QR, scanner ce code avec votre téléphone via l'application Microsoft Authenticator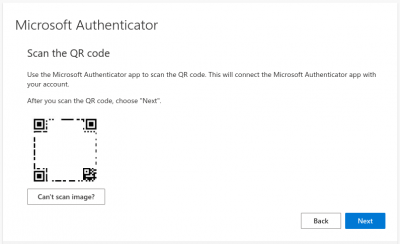 Sur votre ordinateur, cliquez sur Next
Une fois scanné, une notification vous indique que le compte a été ajouté avec succès.
Cela déclenche l'envoi d'une demande d'approbation sur votre téléphone
Ajouter un numéro de téléphone portable
Pour garantir que vous puissiez vous connecter même si vous perdez l'accès à l'application (lors d'un changement de téléphone par exemple), il vous sera ensuite demandé de valider ce numéro de téléphone via un code qui vous sera envoyé par SMS
(comme indiqué, ce numéro n'apparaîtra pas sur votre fiche de contact est n'est utilisée que pour la sécurité de votre compte)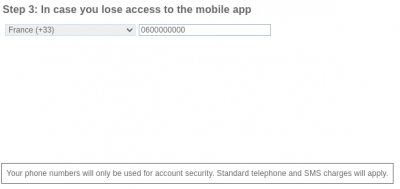 Vous pouvez désormais vous (re)connecter aux différents services d'Office 365.
Microsoft Office 365 : Configuring two-factor authentication
Through the Microsoft Authenticator app
It is possible to configure its double authentication options manually through the following link : https://aka.ms/mfasetup
Enabling two-factor authentication will disconnect all connected Office 365 applications, a reconnection to these applications will be requested once the configuration is complete
Download the app
Accept the collection of basic information from the application to ensure its proper functioning
Choose Scan a QR code and go to the next step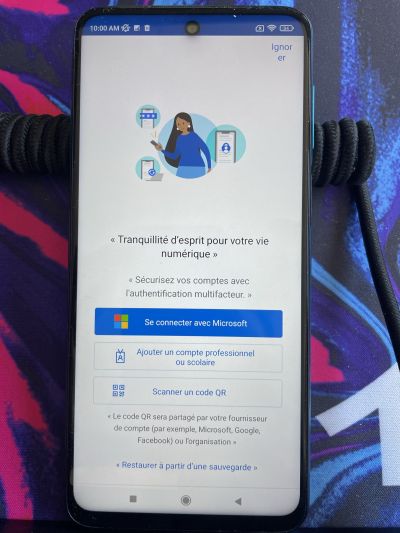 Click Next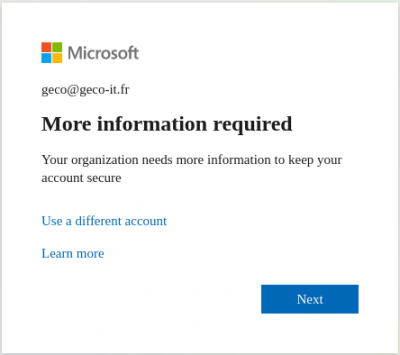 Choose Mobile App
On the first drop-down menu, the default method is through a phone number, using the Microsoft Authenticator app is faster and will potentially become mandatory, so we recommend choosing Mobile App from the drop-down menu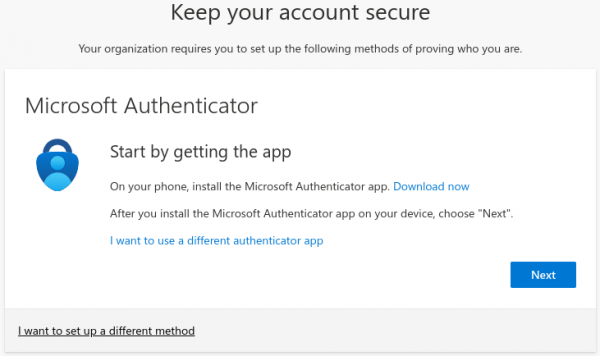 If you do not want to install an application on your mobile phone
Choose Authentication Phone and enter your number, you will then be asked to confirm this phone number via a code that will be sent to you by SMS. A code will be sent to you each time you log in on a new device or when authentication expires. If you choose this option, you've completed the procedure.
Choose Receive notifications for verification then click on Setup
to simplify double authentication validation for future times, the application will simply ask you to approve connections.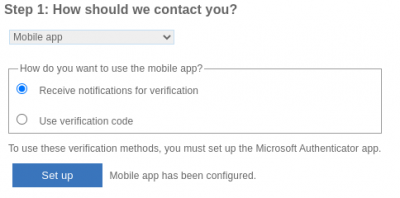 Scan the QR code
A new window appears with a QR code, scan this code with your phone through the Microsoft Authenticator app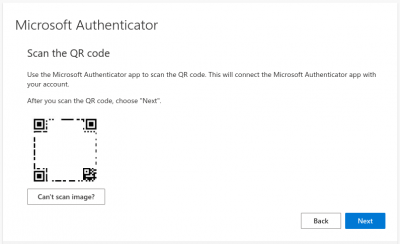 On your computer, click Next
Once scanned, a notification will let you know that the account was added successfully.
This triggers an approval request to be sent to your phone
Add a mobile number
To guarantee that you can connect even if you lose access to the application (when changing your phone, for example), you will then be asked to validate your phone number via a code that will be sent to you by SMS.
(as indicated, this number will not appear on your contact card and is only used for the security of your account)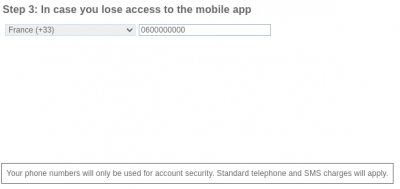 You can now (re)connect to different Office 365 services.